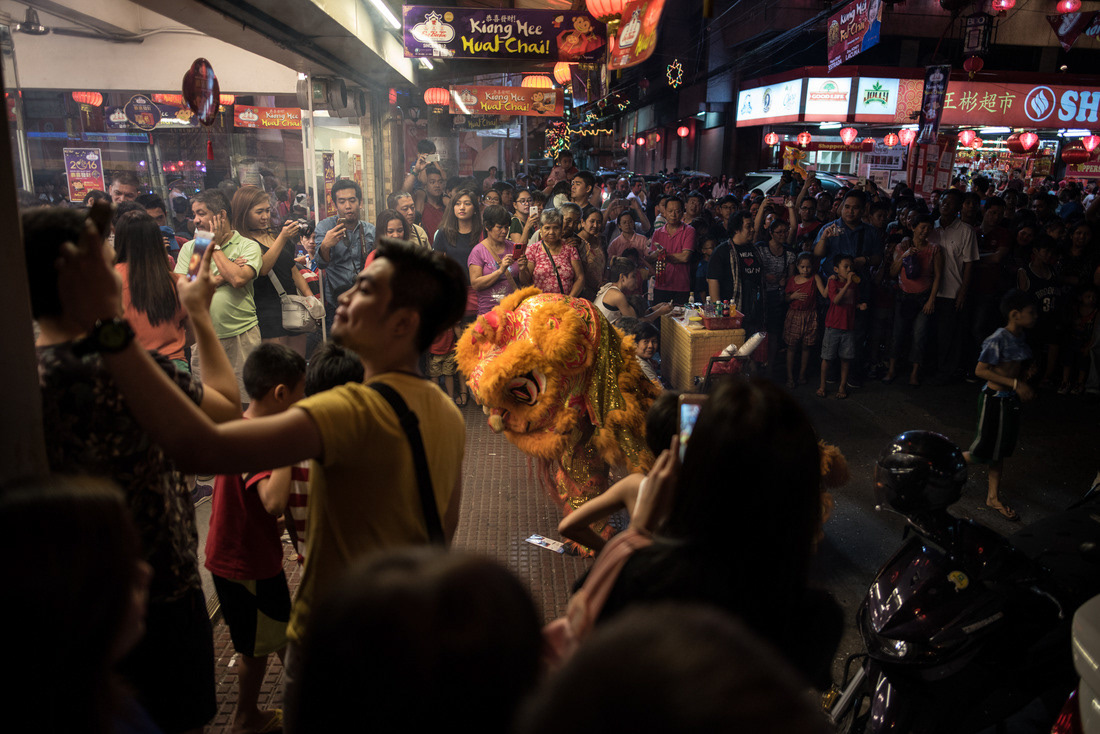 As promised, I am finally doing a blog post on Chinatown! I went down there on Feb. 7, the day before the Chinese New Year. The place to my surprise was already in a celebratory mood then. Ongpin Street was closed to motorists because of the deluge of people most of whom appear to be from the locality/ vicinity but some were obviously not local... tourists.
Chinese Lunar new year celebrations aren't complete without good luck charms. Luck to the Buddhist-Chinese generally follow certain themes/ characteristics: something red, round, sticky, and sweet to name a few. Hence, you see plants, fruits, cakes, pastries, and candy on street-sides and in front of doorways having one or more of them in form. 
We were there to dine in a restaurant I had read in the morning daily but I suppose that article and prior experience dining in the area had set my expectations too high for Mami or egg-noodle soup and Siopao or steamed pork buns. That was the first time I was let down dining in this area. They're not however bad but not exemplary either.
Here are the sights as we walked to and from where we parked and ate. We also stopped by a mini Chinese grocery to pick up sun-dried peanuts and Tikoy or Nian Gao.
The following images were shot with the new Nikkor 24mm 1.8G ED lens and a DSLR. Shooting with a lens this wide on a full-frame camera, the challenge was finding a focal point and achieving subject isolation. Otherwise, the lens is stellar in sharpness and in the way it renders color! ​​​​​​​