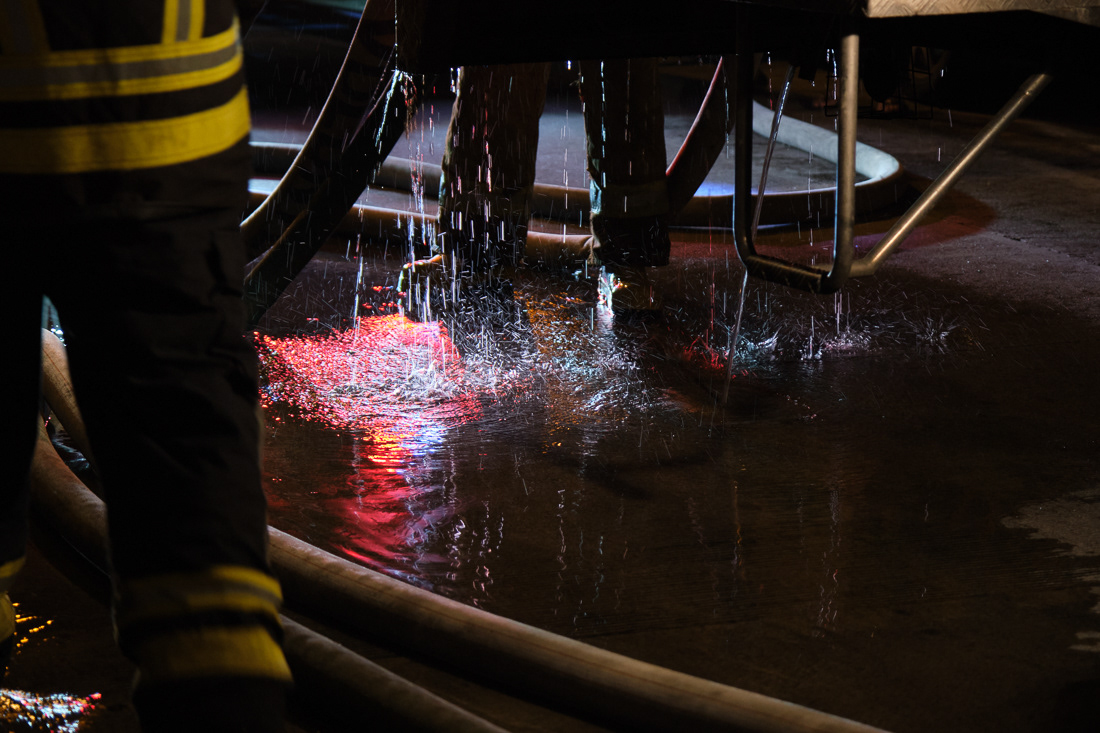 Another fire in Makati City, another opportunity to play photo journalist. My first was quite an experience albeit was anti-climactic since the fire was extinguished before I could fire my first shot (https://thelensmanin.me//sunog-firefighting-in-makati). In this instance, the fire was still raging when I arrived at the scene. I was so early my car was pinned (sandwiched) by fire trucks! Shooting with an APS-C (Fujifilm XT-3) was a concern since night-time shooting is not it's greatest attribute. 

I wanted to cover the breaking news event like a pro but ccess to the raging building wasn't easy. In fact the fire firefighters had to cram into a narrow private community access road to get to the scene. Fire engines as many and capable that evening were just idly waiting their turn. They were queued on both ends. I was the only civilian on the side where all the firefighters were coming and going. I wish I at least printed a faux press ID but I wore a yellow sports shirt (fire-fighting uniform color), joggers and driving shoes. The guys were so busy no one asked. I was also careful to not get in the way (when I remember to).

I shot with a zoom Fujinon XF 16-80mm f/4.0 and the IS (image stabilization) helped. I spent maybe 20 minutes walking to the action and shooting and maybe an hour waiting in my trapped car until the trucks moved and left! The gear, skills, timing didn't fail me this time. The problem: to see and shoot the fire in all its glory, I had to climb a ladder, go over a wall and literally land into the flames. Even If I was feeling like Baldwin in the movie "Backdraft", I may have been under dressed for the occasion with only a yellow ralph lauren shirt on my back. 

To remind you if you're new here, I go through the trouble to photograph in these situations (and possibly risk my life without asking for Patreon donations) for the story but also for the craft... more of the latter.