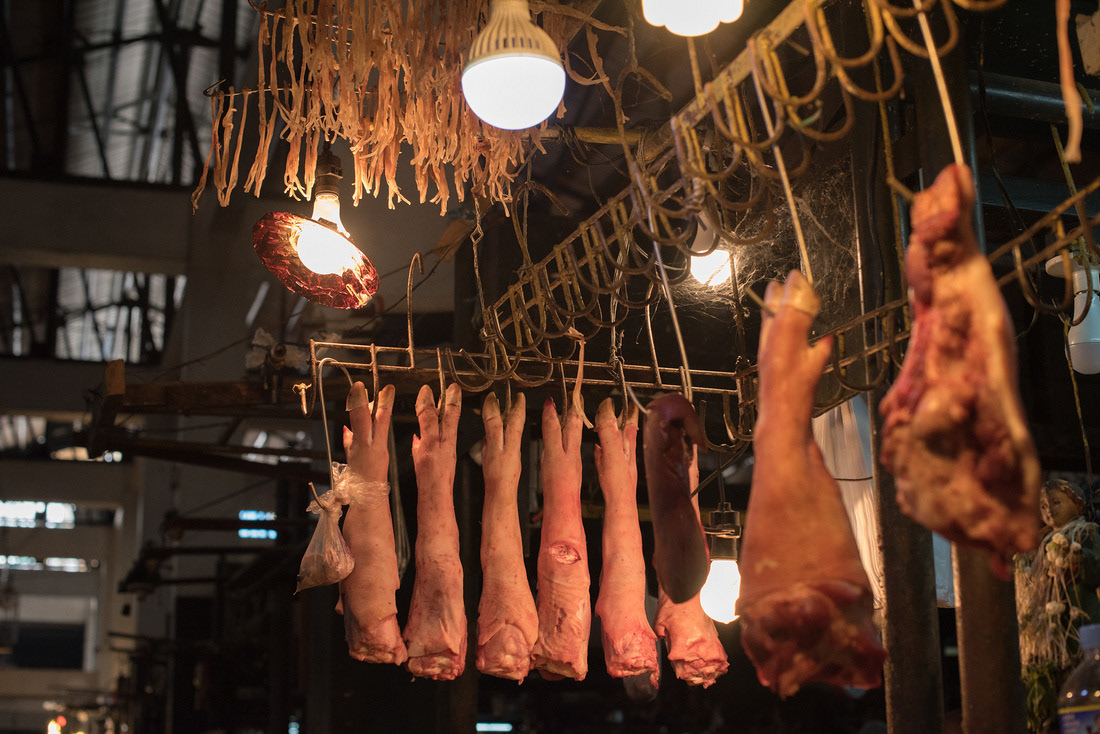 I visited Paco Wet and Dry Public Market in old Manila in search of exotic ingredients. Before I share my short visit there let me first share the historic background of Paco:
"Paco is a working-class district that started out as Little Tokyo during the Spanish era, Japanese and American planes combated in a dogfight showdown after the Pearl Harbor attacks and the run-up to the invasion of Manila by the Japanese. It's also the location of the mysterious circular cemetery now simply called Paco Park, the first burial site of the national hero - Jose Rizal, after he was executed by the Spanish, now used as a venue for chamber music symphony concerts. Paco Market, another of the city's major wet-dry public market, has one of the most frenzied, colorful, and interesting market scenes in the city with its boisterous ambulant vendors, busy Chinese owned stalls and hawker market. The district specializes in furniture and hardware items." - Wikitravel.org
I need an interesting historical write-up of the area to compensate for yet again a quick and dirty shoot (maybe a 5-minute walkthrough of mainly the meat/pork section at noon). My first visit to the place at noon was a quieter affair compared to my early morning trip when the place was bustling with buyers, sellers, street vendors, trikes and jeepneys snaking to and from the market area. There is plenty to see and buy in the center of the market that you wouldn't normally find in your favorite grocery or "organic" flee market. For one, everything (meaning all parts of an animal and greens that grow in the Philippines) looks fresh! You can tell because greens are not half-dead and meats don't smell (really) as they do in some grocery stands. You'll find hard-to-find parts as well.. no I'm not talking about your Ford... but hands, feet, toes... You name it. They have it. Oddly enough, they call some foodstuff different over there. For instance, what looked like "kalamay" or "biko" (sticky rice dessert) is called "bibingka" (rice cake)... Maybe they belong to the same family of desserts. 
If you plan to go there wear water-resistant shoes or at least a pair you don't care to soil. They call it a wet market because even if you're indoors the floor, counters, people's hands, money, and yes the meat, if you can call toes that, are soaked in water and other colorful liquids. No fancy accessories and bags please. If you're shooting like me it's better to do so with a companion.