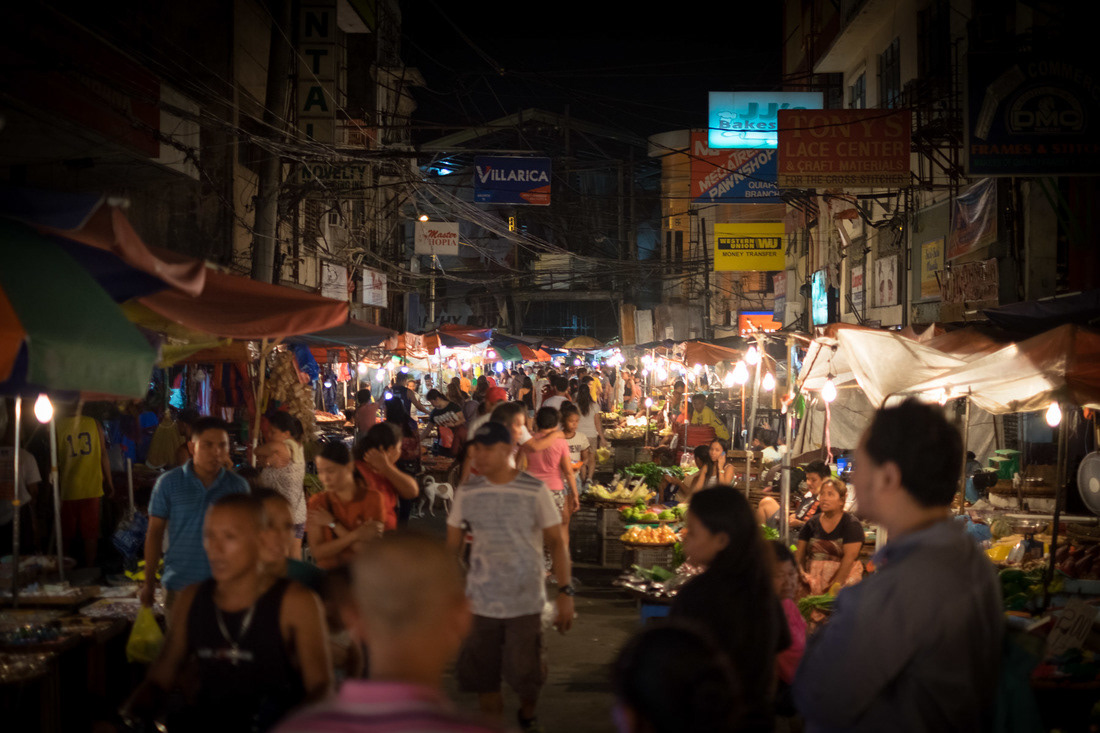 Street Vending is still a way of life in the Philippines especially in the older parts of the city of Manila, In 2002-2010, a drive was spearheaded by the Metro Manila Development Authority under the leadership of Bayani Fernando to clear the roads from street vendors to open little-used roadways to vehicular traffic. The initiative was largely successful albeit difficult for that agency then. During the presidency of Noynoy Aquino however, the same MMDA, the agency tasked to make and keep the metro beautiful, orderly, and running smoothly largely failed. Hence, the return of vendors in the streets.
Street vending is a source of income and livelihood for many. Despite the challenges they pose, transient buyers still patronize them for their convenience, best-selling wares and foodstuffs, and relatively low prices.
I walked the street near the Quiapo church to do some window shopping but mainly to document the activity using my Fujifilm X-T10 with an XF 35mm f/1.4 lens attached. Most of the images were shot with an aperture of 1.4 at around ISO 640 between 1/20th to about 1/100th of a second.
The Fujinon XF 35mm F/1.4 R is a fixed-focal-length large aperture (prime) lens that produces smooth Bokeh (out of focus backgrounds), very sharp and saturated images. AF is a bit behind with newer Fujinon lenses in terms of manners but is nonetheless reliable. When using a bigger AF point (known as group AF on some DSLR's), focusing is fast and accurate despite the rather rough and somewhat noisy AF motor. The build quality (all metal) appears reassuring and looks great with the metal rangefinder squared edged hood reminiscent of Leica lens hoods. It's a perfect match for classic styled cameras like the X-T10 and Fuji's rangefinder-style bodies. All the rings (aperture and manual focus) are properly dampened to the touch and feel premium. Size is compact and weight balances well with the X-T10.
Here's my report:
​(Best viewed on a tablet or PC. When viewing on an iPhone, keep phone vertical/ upright while you tap on the photos)