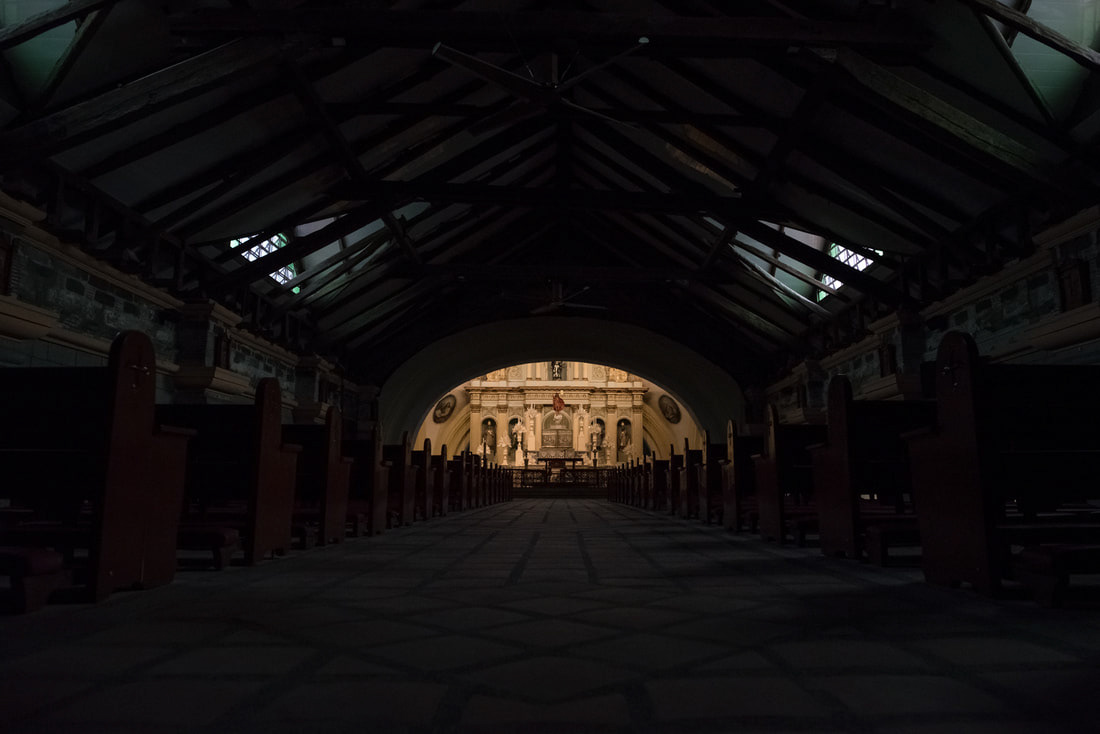 Old parish churches are one of my favorite subject matters for my documentary photography. Not only do I witness exquisite design: architecture, and works of art in the form of statues (sculptures) and paintings (murals) but also a rich history that can go back centuries!
These churches in the province of Pampanga in Central Luzon are probably two of the most interesting parishes I've been visited in the Philippines.
San Guillermo is one of the oldest Parish established by the Augustinian Friars in 1576. It was destroyed by an earthquake in 1890 and rebuilt six years later. The richness of the design was influenced by the baroque era that included details including the pulpit heavily gilded in gold leaf. Most interestingly, the church is half-buried in the ground. When Mt. Pinatubo erupted in October, 1991, it buried the 12-meter tall structure by half with lahar (muddy ash). Today, despite its low ceiling the parish is still a place for worship. I even witnessed preparations for a wedding ceremony.